What is a industrial biomass boiler?
A biomass boiler is a type of boiler used in industrial settings that burns organic materials such as wood pellets, chips, or logs to generate heat and power.
The term 'biomass' refers to the use of organic matter as an energy source. By using these materials as fuel, biomass boilers are able to provide sustainable and cost-effective heating for large buildings and facilities.
The first biomass boilers were developed during the mid-19th century, but it wasn't until the early 20th century that they became widely used due to their ability to produce high temperatures and long-term heat.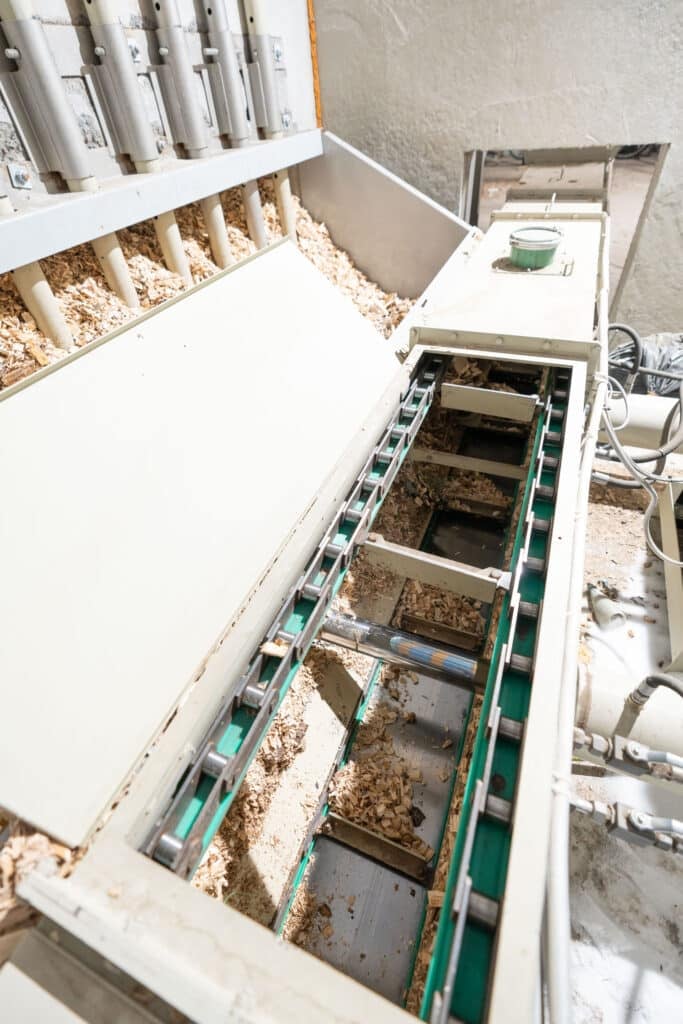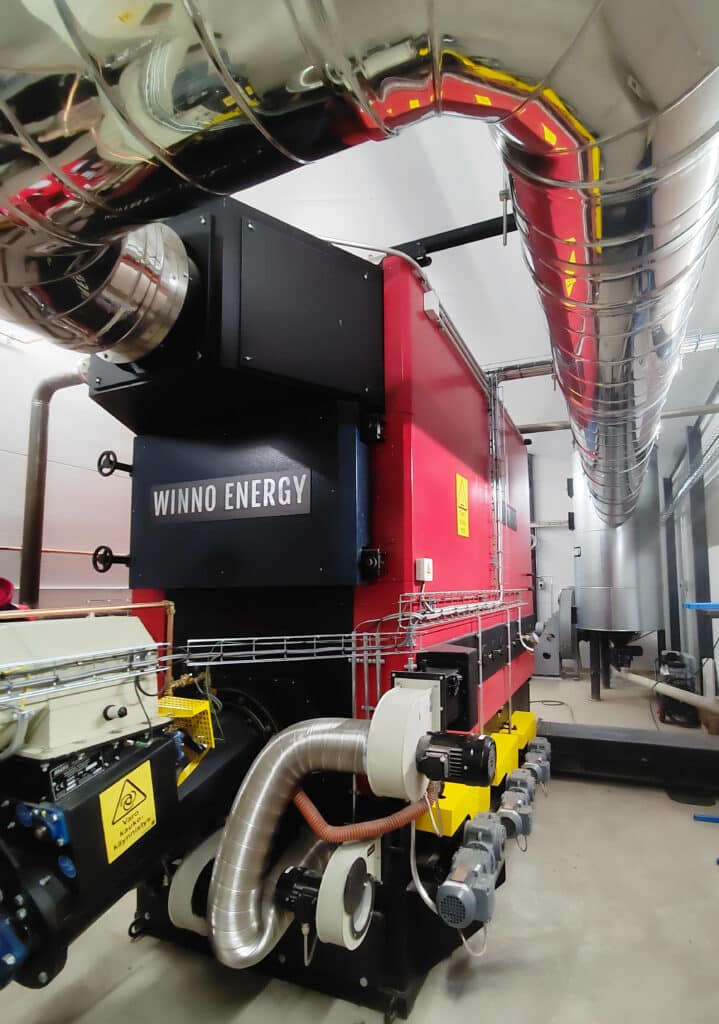 How does a biomass boiler work?
Biomass boilers are a great way to reduce your carbon footprint and save on energy costs. But how does a biomass boiler work? 
A biomass boiler is a device that converts organic material into heat or electricity. This type of renewable energy source uses wood chips, logs, plant waste, and agricultural residues to generate power.
The fuel is burned in a furnace which produces hot gases that are used to heat water within the boiler itself. This heated water then flows through pipes where it can be used for various purposes such as heating buildings or generating hot water for showers and washing machines.
How much does a biomass boiler cost and what is its payback time?
Biomass boilers are an increasingly popular energy solution for businesses in the United Kingdom. They offer a renewable, cost-efficient way to generate heat and power your establishment's operations. But how much does a biomass boiler actually cost, and what's the expected payback time?

A biomass boiler can range in price from as little as £90,000 to more than several million pounds depending on capacity and features. Generally speaking, the greater the output capacity of the boiler, the higher its cost will be. Additionally, factors such as installation fees or maintenance contracts add to overall expenses associated with operating a biomass boiler system.

Generally speaking payback time is from three to five years depending of current energy market situation.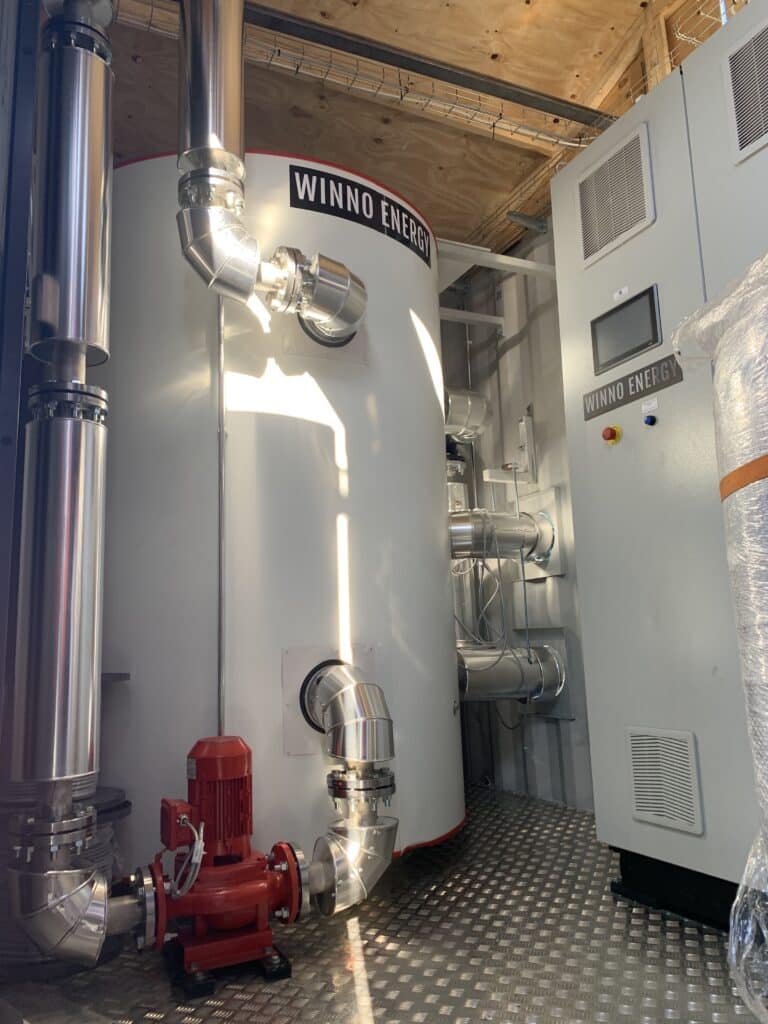 What is industrial biomass boiler efficiency on average?
It is important to take fuel costs into account in boiler economy calculations. A biomass boiler that is strongly built can use low-quality fuel.
When using low-quality fuel, you have to remember the fuel's affordability.
In this case, the operating costs of the biomass boiler are affordable.
Very often, a weak biomass supply system causes the need to use high-quality and expensive fuel.
For this reason, our company develops solutions so that it is possible to use low-quality biofuel that is affordable. Often this biofuel is local, which reduces the carbon footprint even more.
We are experts in biomass projects
What size biomass boiler do I need?
When looking for an industrial biomass boiler provider in the United Kingdom, it is important to consider the size of biomass boiler that you need. The size of a biomass boiler depends on many factors such as the amount of energy required, local fuel availability, and environmental regulations. For businesses large or small, it is always best to consult with an expert before choosing a biomass boiler.
An experienced professional can help determine your exact needs and provide guidance on selecting the right type and size of boiler for your specific application. They can also advise on the most cost-effective solutions for installation and maintenance.

For those who are unsure about what size biomass boiler they need, reliable providers like Winno Energy offer customised solutions tailored to meet individual requirements. They will also be able to provide advice on getting maximum efficiency from your system while ensuring compliance with all relevant environmental regulations.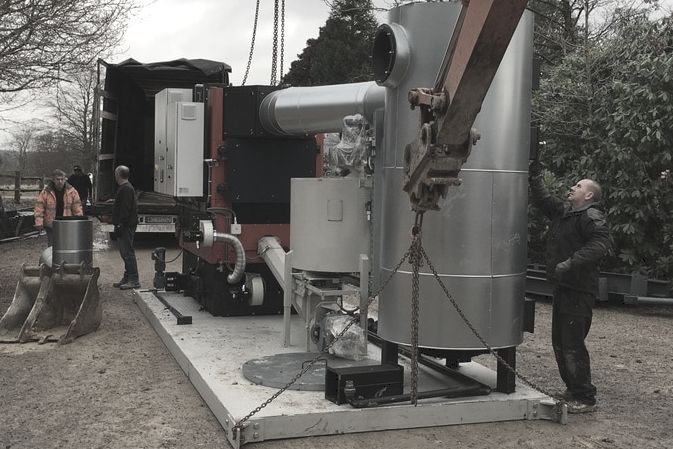 In the United Kingdom, there are many providers of industrial biomass boilers available. These specialize in supplying high quality systems with advanced technology to businesses across all industries.
The best providers offer unparalleled customer service and expertise in helping clients choose the right system for their needs. They also ensure that every installation is completed efficiently while meeting all safety standards and regulations.
Winno Energy has many years of experience in designing and supplying a wide range of biomass boiler plants in London area.
Winno Energy not only supplies boiler plants in a range of sizes and variants, we also have vast experience in this sector and ability to design and configure biomass plants that match your requirements and fully comply with design standards.
Unlock the potential of renewable energy now! Our experts in Winno Energy have decades of experience in the biomass and waste to energy industry – so why wait any longer? 
Click the yellow button or fill the form below