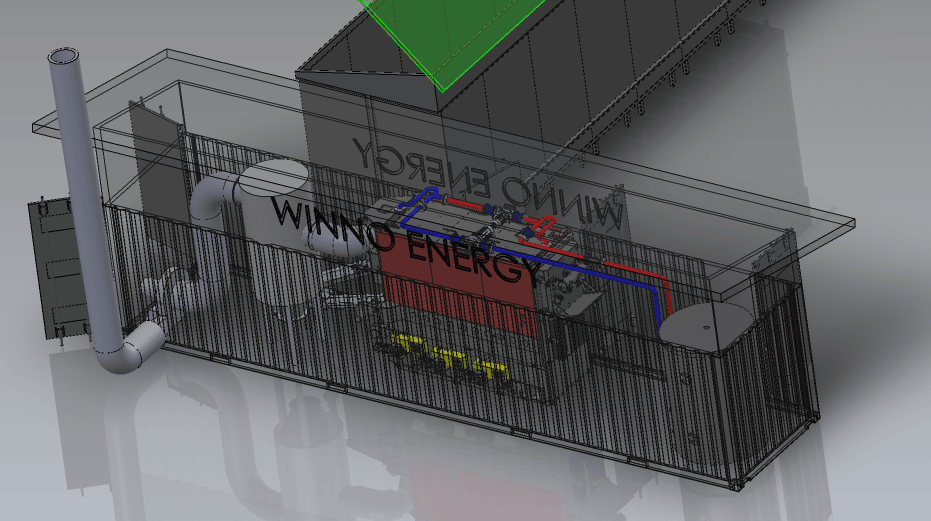 Modular solutions 0.5-4 MW
Our biomass boiler plants always offer you a reliable and competitive option when compared to building a heating station on site. Our manufacturing partner is located in Baltics where we can offer competitive modular biomass boiler packages for our European, Scandinavian and North American clients.
You will avoid unpleasant surprises as you will know the total cost and the exact delivery date at the time of placing an order with us.
A modular biomass boiler plant can also be used as security when leasing or paying in instalments.
​Please do not hesitate to ask us about competitive financing alternatives for your biomass heating plants.
Benefits of the technology
The high fuel moisture content up to +40%
The pricing is at a competitive rating
The installation is quick and a risk free solution
Inverter based automation
Different wood fuel options
CHP Option available via our ORC partners
Remote control as standard
Ready made modular biomass boiler plants
The installation support is supervised for the clients
Modular biomass plant will be delivered to the site directly from assembly plant
That solution is ideal for partners who wants easy and quick biomass installation
Please send your biomass project requirements and we will propose right configuration and pricing within few days for your needs